LIVERY
Deanswood Equestrian Centre provides a lovely home for your horse and a friendly, welcoming atmosphere for you. Experienced and knowledgable staff are always on hand to offer help where required.
Need some help schooling? This is available on all packages and can be arranged as and when required.
Need an Instructor? We have a fully qualified instructors available.
Need to upgrade? If you are going on holiday, upgrades can be arranged on any of the packages to suit you. Just speak to a member of staff.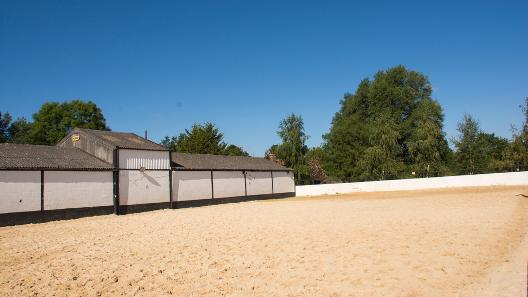 Livery packages
FULL LIVERY:
Stable - Indoor stabling, pony and horse sized boxes available

Turnout- All year round, in singles, pairs or groups

Storage - Tackroom, straw storage, etc
Facilities - Outdoor floodlit school, AI instructors, Lorry/trailer parking, toilet, other services available on request.
Hay - Hay & haylage supply
Muck Out - Full, deep beds completely turned every day
Turnout and Rugging - as required
PART LIVERY:
Full livery (as above) 5 days.
WORKING LIVERY:
Full livery (as above) 5 days, includes 1 free lesson.

HOLIDAY LIVERY:
Full livery care of your horse while you are away, be it just for a weekend or a year. This can include exercising of your horse if required.
SCHOOLING:

There comes a time in every horse owners life when things are not going as planned.
It could be that your youngster is ready for backing or that your young horse is not progressing as required, sometimes it could just be that your horse has reached a stage that you can not progress beyond, or when it comes time to sell do you want your horses skills sharpened up and shown to their best advantage.
Whatever your situation Deanswood Equestrian may have the answer.
For the older horses we offer re-schooling solutions. Is there a particular problem you need solved or do you feel that you require assistance in the further developments of your horses talents?

Each programme is tailored to you and your horses needs and in the concluding stages you will be required to be involved so that not only your horse, but you learn to develop to your horses ability.


HORSE SHARING:
Do you have friends interested in coming and riding with you but don't own their own horses? We run a share team at the yard and have a variety of horses and ponies available to ride at a small cost.
See our Sharing page for more info on the services we can offer.